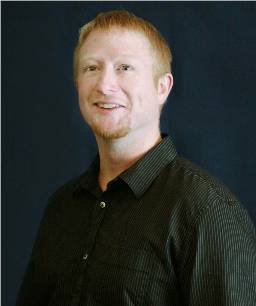 Craig Dessing, Broker/Owner
Call Craig @ 406-498-2252
craig@homesteadrealtor.com
Craig was raised in Butte and holds this area near to his heart. Craig attended the University of MT where he met his wife, Kaila. They moved back to Butte in 2005 and have two sons.(Beau and Levi) Craig has been a Broker since 2007 and purchased Homestead Real Estate, Inc. in early 2009. Craig's motto of "Great Properties, Great Advice and Great Service!" paired with Homestead's motto "Honesty, Integrity and Ethics" makes him the right choice for buying and selling real estate in the Butte, MT area. BBOR President-2010, BBOR REALTOR of the Year-2011, Butte Silver Bow Planning Board-2012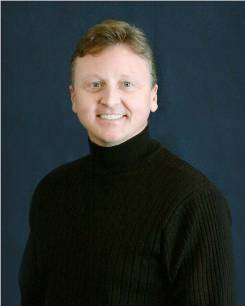 Matt Stout, Broker/Owner
Call Matt @ 406-498-0920
stoutsman@hotmail.com
Broker/Owner Homestead Real Estate, Inc. Licensed since February 2007. Education: Loyola Sacred Heart High School, Missoula. University of Montana, Missoula. Bachelor of Science in Resource Conservation. Matt has two boys, Lucas and Weston. Interests include flying, rafting, hunting, golf and gathering with friends and family.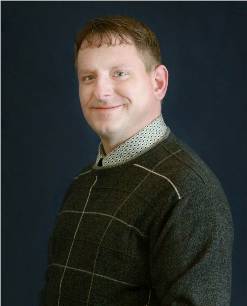 Russ Schwandt, Associate
Call Russ @ 406-498-1753
russ@montanainvestments.us
Over 17 years of Real Estate experience and was licensed as an agent in 2000. A Montana raised Realtor representing Buyers and Sellers equally from Fine Homes, to Recreational properties, to Investment/Commercial properties. One of the Realtors that literally covers all of Southwest Montana from Butte to Polaris & Dillon to Deer Lodge & Anaconda. And for those first time home Buyers I can help you take that first step to Home Ownership. 2015 BBOR/RMAR Realtor of the Year!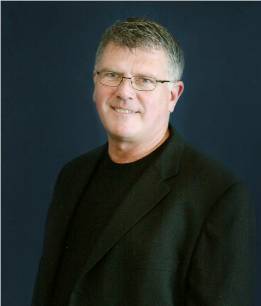 Keith Blomstrom, Associate
Call Keith @ 406-491-2409
keith@homesteadrealtor.com
I have been selling real estate in Butte since 1992. Experience counts.
Contact me for all your real estate needs.
Judy Kivela, Broker
Call Judy @ 406-491-5777

Diana Morris, Associate




Call Diana @ 406-491-8117


diana@homesteadrealtor.com
Kathy Folio, Associate
Call Kathy @ 406-491-0723
John Dwyer, Associate
call John @ 406-723-5257
Janel Morgan, Broker
Call Janel at 406-490-7945, janelmmorgan@gmail.com
Janel has been representing both buyers and sellers as a REALTOR® will the Butte Board of REALTORS® since 2006 and specializes in first time home buyers. Janel is a life long resident of Butte and is actively involved in the Butte community serving on the Board of Directors for the St. James Healthcare Foundation, Butte Chamber of Commerce, and United Way. Janel has also been actively involved with Big Brothers Big Sisters for the last 16 years and is enjoying spending time with her new "Little Sister". A graduate of Montana Tech, Janel is proud to call Butte, America home. When not selling real estate or volunteering, Janel enjoys traveling, golfing, cooking, walking her dogs Cooper and Wrigley and simply spending time with her family and friends.
Becky Nicholls, Associate
Call Becky @ 406-490-8328
Becky was raised in Boulder, MT and has lived in Butte for 18 yrs. She is married with 2 kids. She has owned Copper City Wireless for 13 years. Becky has a passion for community and volunteers for several local organizations.
Cari Coe, Associate
Call Cari @ 406-491-7791, caricoe@gmail.com
Cari grew up in Butte, and has recently returned to set down roots in her hometown since moving away after high school. She did her undergraduate degree at University of Oregon, then lived and worked in Vietnam before completing graduate programs at UCSD and UCLA. She taught college for six years in Portland, Oregon, then left academia to enter the real estate business, working for John L. Scott Realty in Portland's vibrant market. She has significant experience working with first-time home buyers and loves Butte's rich historic architecture and culture.
Jennifer Sullivan, Associate
Call Jennifer @ 406-491-4041, jjsullivan80@gmail.com
Terri Elge, Associate
Call Terri @ 406-491-6825, elge89@outlook.com
Clay Seccomb, Associate
Call Clay @ 406-560-6495, cseccomb.re@gmail.com
Clay was born and raised in Butte, MT, where he is currently attending college at Montana Tech in Business and Accounting programs. When Clay is not helping his clients find their dream home, he can be found camping or enjoying time with his family and friends. Additionally, Clay has owned his own business, Sno-Konz & More, from 2009 – 2015 and is currently the clerk and accountant for a local business, Springhill Auctioneers. Clay is a trained professional and ready to help you in all of your real estate needs. Clay is dedicated, honest, detail oriented and ready to help you buy or sell! Clay has worked with buyers, sellers and investors in the residential, land and commercial markets.
Matt DeLong, Associate
Call Matt @ 406-369-8410, mjbdelong@gmail.com
Matt is passionate about real estate. Since he graduated form the University of Montana he has worked in the building and construction industry. Matt started investing in real estate in 2015. He decided to take his career to a new level and become a licensed real estate agent. Matt helps his wife Jen run their photography business Buffalo James Photography. Matt enjoys recreating and traveling with his wife and their two children Ava and Jude.